Former Obama Appointee | Founder ScaleUP USA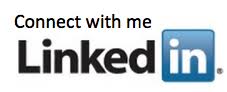 Nitin Pradhan has 25+ years of experience in delivering results-focused innovation, transformation, and business expansion for organizations. Nitin is currently the CEO of Launch Dream and the Managing Partner of GOVonomy. Launch Dream is a business growth accelerator for the US and international firms. GOVonomy is an "innovation as a service" for government and government contractors. Nitin recently co-founded a social enterprise initiative called ScaleUP USA to help American small and mid-size businesses accelerate growth and reduce their failure rate.

FIRST TERM OBAMA ADMINISTRATION CAREER:
Nitin was a first term Obama administration appointee and the award-winning, nationally recognized federal CIO for the US Department of Transportation (US DOT), where he provided IT leadership, vision, strategy, policy, and oversight for US DOT's more than $3.5 billion annual IT portfolio and for over 3,000 IT employees and 10,000+ contractors -- the 6th largest in the Federal Government.

PRE-OBAMA ADMINISTRATION CAREER:

Earlier, Nitin was the IT Executive at Fairfax County Public Schools (FCPS), the 10th largest school district in the USA. Nitin has also been the Managing Director of prestigious Virginia's Center for Innovative Technology (CIT), which is focused on the technology-based economic development and the CEO of a wireless startup, TechContinuum.

EDUCATION:

Nitin has a BS in engineering, MBA in marketing, and MS in accounting. Nitin is a regular keynote speaker in the Washington DC circles and has been a board advisor and growth strategist for many organizations.